D'ni Restoration Council
From OpenUru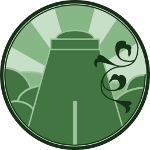 The New Greeters

The Guild of New Greeters, for a Better D'ni.

New Greeters links: Home | Wiki Index | Forum | Archive | News

SPOILER WARNING!
This article contains tips, hints, walkthroughs or details of game content in preparation that may spoil your future enjoyment of the game: Read on at your own risk!
The D'ni Restoration Council (or DRC for short) was a group of individuals working to excavate, catalog, study and restore the D'ni cavern and its various Ages. It also had the goal of learning all it could about the D'ni history and culture through translation of their writings.
Council Members
The members of the DRC, past and present:
Dr. Richard Watson
Cate Alexander
Dr. Marie Sutherland
Victor Laxman
Michael Engberg
Dr. Ikuro Kodama
Associates
These were people that worked with the DRC, but were not actual members:
Douglas Sharper
Nick White
Restoration Engineers
Individuals who were tasked not only with helping to repair and restore the cavern, but also to help explorers:
A. Biegalski
G. Buddell
M. Cowart
M. Curn
M. Dogherra
B. Dreschel
K. Miller
ResEng233
Brice Tebbs
History
Elias Zandi (re)discovered the D'ni cavern in 1987. After his death ten years later, the money he left went to fund the forming of the DRC. Their goal was to restore the D'ni cavern to its former glory and eventually invite the general public down to view and experience this most impressive archeological find. In 2002, the DRC began to let a little information out, which attracted the attention of UbiSoft Entertainment. They later signed on to fund the restoration. Rand and Robyn Miller from Cyan Worlds, who had used Catherine's journals as a basis for their Myst games, were also invited down to tour the cavern during this time.
In 2003, things hit a bit of a snag when explorers began entering the cavern without the DRC's authorization. As it turned out, both Yeesha and Jeff Zandi (Elias Zandi's son) were helping to lead people into the cavern through other means. The DRC had no choice but to speed up restoration efforts to accommodate these new explorers. It was because of this that DRC members publicly mentioned their annoyance of Yeesha's and Zandi's efforts and urged everyone to use extreme caution in their travels in the cavern. They also tried, in vain, to remove unknown artifacts that had been mysteriously appearing in the cavern and in Ages.
First Shutdown
In early 2004, Ubisoft cut its funding to the restoration, and the group was forced to leave the cavern for a time. They allowed explorers to continue to visit, but they stressed that they did so at their own risk. Dr. Watson, who led the organization, followed the route from D'ni to the surface and seemingly disappeared.
The DRC continued to search for funding for two years, until finally, they met an enterprising woman named Cate Alexander. Unlike most of the council, who saw safety as their number one priority, she merely wanted to see a return on her investment, with safety issues being a secondary concern (See Tetsonot. This caused her to be none too popular with either the DRC or explorers, but she was necessary to continue the restoration.
Tragedy
As the restoration continued, many become concerned about this lax attitude towards safety. This all culminated in a tragic loss for the DRC...in particular, Dr. Michael Engberg. Due to unfortunate circumstances, his daughter Willow "Wheely" Engberg, who had been exploring the cavern, was killed in a tragic event in Ae'gura. Engberg left the cavern soon after.
It was not long after that Cate Alexander decided to cut her funding, echoing what had happened with Ubisoft years before. Once again, the restoration was put on hold. The remaining DRC members vowed to return with funding and continue the work they started all those years ago. As of 2011, they have not yet found such funding.
Real Life Background
The DRC was Cyan's device to drive the story of URU, plus its method of interacting with players. Any time a DRC member is seen (or for that matter, a Bahro), it's a Cyan employee behind the avatar. The "partnership" of the DRC and Ubisoft mirrored the real life contract between Cyan Worlds and Ubisoft. This was an attempt to blur the line between real life and fiction to more immerse the player in the experience. The two terminations of restoration efforts coincide with Ubisoft's and Turner Broadcasting's (Gametap) cancellations of their respective iterations of URU Live.
Links
http://www.drcsite.org - Official in-character DRC Website