How To Use Max
From OpenUru
Heh, okay, if you were expecting me to tell you exactly what to do in Max, I'm sorry to disappoint you, as whole books have been written and published out there. There is simply TOO much info to give out. Most of you will have to find online tutorials, or run out and buy a book on Max.
Keep in mind the following however:
Not everything that is in 3DS Max will be used by the Plasma Plugin. This is just like those of us who have been using Blender.
Making an Age will require you to do things that will NOT be covered under some Max tutorial or book that you buy. Chogon mentioned finding documents for us, but....well......remember they are short handed and it could take a LONG time to get that info.
In the mean time, you'll have places like here to find information as it get's put out. Most of the information over there will be more of how to use the plugin features, and less on how to use Max itself.
I've used programs like Max over the years. There was the GKTRadiant program that is used for making "Maps" for the games like, Call Of Duty, Quake, and DOOM 3D: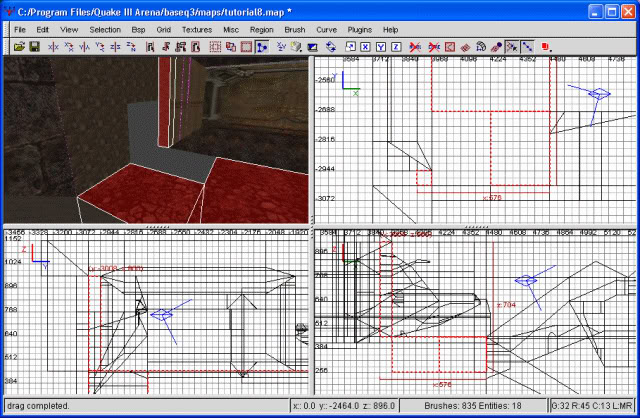 There was even an editor that I used for Rainbox Six: Ravenshield that look very much like Max does: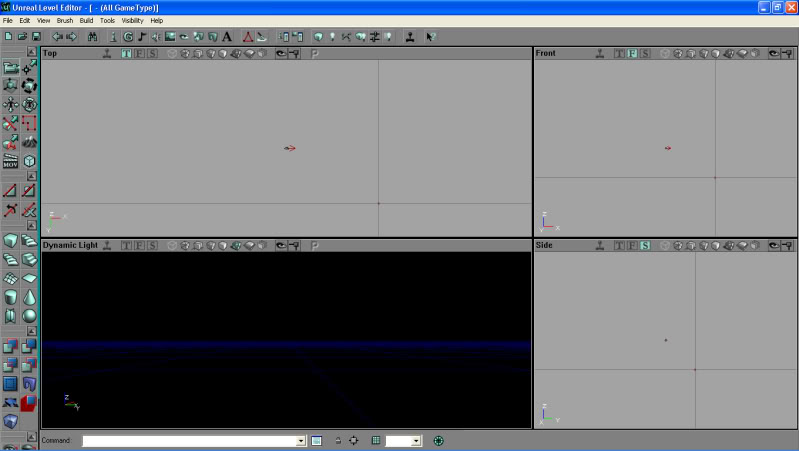 So when I opened up Max, my first thought was: "Oh, cool! I know how to navigate around this baby!"
And then to my growing horror, I realized something: I had been using Blender for so long, that I HAD FORGOTTEN HOW TO MOVE THE SCREENS AROUND AND MANIPULATE OBJECTS!!!!
This is one of the most ironic things I can think of that happened to me. Here I was trying to use the same controls to navigate that are used in Blender........the same controls that I SCREAMED and banged my head against the wall when I first tried to learn how to use Blender back in 2007. I was so used to the other programs like Max, that it was HARD for me.
Now here I was, back in a environment that I spent YEARS working with, only to find I was drawing a blank, hehehehe.

So to kick off this thread, and hopefully help those of you that are either very NEW to using Max, or are like me and have forgotten how to even just NAVIGATE in Max, here are two links to video tutorials that should help you:

1. A series of 4 tutorials by Aaron Ross on the Digital Arts Guild website. http://www.digitalartsguild.com/3ds-max-menu/3ds-max-videos-public-menu/51-3ds-max-basics.html
2. An easy to understand piece by Chris Grubbs on Vimeo. http://www.vimeo.com/15885701
These two links are especially valuable for us who are limited to working with Max 7 or Max 8, because they use earlier versions of 3dsMax and not the more-recent versions that have significant changes to the interface.
---
Return To: 3DS Max Plugin Tutorials
Copyright (C) 2011 Andy Legate.

Permission is granted to copy, distribute and/or modify this document under the terms of the GNU Free Documentation License, Version 1.3 or any later version published by the Free Software Foundation; with no Invariant Sections, no Front-Cover Texts, and no Back-Cover Texts.
A copy of the license is included in the section entitled "
GNU Free Documentation License
".