Spyroom
From OpenUru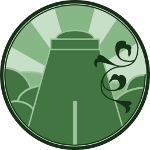 The New Greeters

The Guild of New Greeters, for a Better D'ni.

New Greeters links: Home | Wiki Index | Forum | Archive | News

SPOILER WARNING!
This article contains tips, hints, walkthroughs or details of game content in preparation that may spoil your future enjoyment of the game: Read on at your own risk!
The Spyroom is a small room in Ae'gura located in Takotah Alley, just below the Takotah rooftop linked to from the Bahro stone in Eder Gira. It was used by Douglas Sharper to look in on the DRC's offices across the alleyway.
How to Get There
In order to reach the spyroom, you'll need to have completed the prison door puzzle in Teledahn. When the single outer prison door is closed and the two inner doors are open, a small shelf opens up just outside the prison, revealing a Bahro stone to the spyroom. Using Journey cloths or the walkways around Teledahn, make your way back around to use the stone. It will add a page for the spyroom to your city book on Relto.

Here, you will find a scope that looks into the former offices of the DRC (who have since vacated the building). Phil's Relto book is also here to use.
Trivia
For some reason, the spyroom in MOUL and MOULa is considerably smaller than the one shown in the offline versions of the game. Also, it is hood instanced, meaning all members of a particular hood could visit the cramped room at the same time.
The way to the spyroom used to be a Linking Book, but was changed to a Bahro stone for MOUL.
Douglas Sharper's hat was once here as a clothing item to pick up, but it is not present in the current online version.
This room was needed to obtain the "Bob O'Goobo" light garden code to open up the locked doors in Kirel in the "To D'ni" offline expansion. Since the online version of Kirel has those doors blocked by Guild tables, the code was removed and the doors remain locked.
---
Return To: The New Greeters
Copyright (C) 2011-2012 The Guild of New Greeters.

Permission is granted to copy, distribute and/or modify this document under the terms of the GNU Free Documentation License, Version 1.3 or any later version published by the Free Software Foundation; with no Invariant Sections, no Front-Cover Texts, and no Back-Cover Texts.
A copy of the license is included in the section entitled "
GNU Free Documentation License
".