Stoneship Age
From OpenUru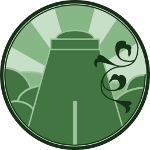 The New Greeters

The Guild of New Greeters, for a Better D'ni.

New Greeters links: Home | Wiki Index | Forum | Archive | News

SPOILER WARNING!
This article contains tips, hints, walkthroughs or details of game content in preparation that may spoil your future enjoyment of the game: Read on at your own risk!

Content to be advised.
Page is under construction.

Stoneship Age
Part of the Myst Walkthrough
Type
Island Age
Link-in point
Deck of the Ship
Stoneship Age is an age written by Atrus. It is one of the explorable ages in Myst.
Backstory
Coming Soon.
Walkthrough
Coming Soon.